Exterior Painters Adelaide
Paint Now Pay Later – local house painters
Exterior Painters – Weatherproofing Your Home
Painting the exterior of your home not only makes it look fantastic, but your paintwork is the first line of defence to help protect you from the elements. Exterior paint is a protective coating for your home and investing in professional exterior painters can pay pay huge dividens both in terms of appearance and the longevity of your paint finish and your home.
Exterior Painting Across Adelaide
The outside of your home takes a real battering from the weather and if your paint has started to fade, crack, chip or peel, it may be time for a fresh coat of paint. Our experienced Adelaide house painters can transform your home and regularly paint render, cladding, wooden windows and doors, eaves, gutters and downpipes. No matter what materials your house is made of you'll always get a quality paint finish that's guaranteed to last.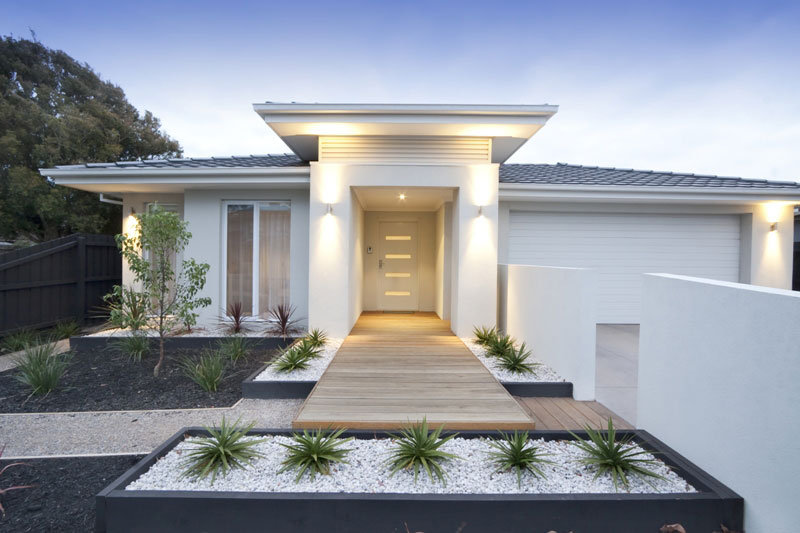 Interest-Free Painting Services Adelaide
Painting the exterior of your house can be daunting, especially if it's a large home with multiple levels, so why not get a quote from Adelaides only interest-free painting service? Our friendly exterior and interior painters provide free fixed-priced quotes and can get your interest-free finance pre-approved in just 5 minutes. All work comes with a 12month workmanship warranty and we can tailor your re-payments to suit your budget.
Exterior Painters – Making Your Paint Last Longer
The difference between a good paint job and a professional paint job is all in the preparation and technique. Incorrect surface preparation can make your paint peel or flake more quickly, forcing you to repaint more often. Our painters have years of experience and training in paint preparation and only use the highest quality exterior paints to ensure we deliver a smooth and lasting finish.
Our Exterior Painting Service Includes
Scrape the surface to remove any loose or peeling paint
Thorough clean to remove any contaminants as required
Crack filling, caulking, sealing and sanding
Primer coat if required
Two coats of top coat
Australia's Best Exterior Paint Brands
When it comes to protecting your house from the elements, not all paints are up to the job. The type of paint we choose depends on the material we are painting but to ensure you get a tough and durable finish, we proudly only use quality Autralian made paints that have been tried and tested to withstand the harsh Aussie climate. Our exterior paint brands include Dulux, Haymes and Acryloc (link) so you know that you'll get a quality product that's engineered to last.
Exterior Painting Products
Dulux Weathershield
Haymes Solashield
Acryloc Weatherblock
Traditional & Heritage Exterior Painting Solutions
The Paint Now Pay Later team works with all types of building facades and can offer modern, traditional and specialist heritage painting solutions to update and transform your home. If you want to change the look and feel of your home, our team can help and advise you on colours and textures and how to make certain features stand out.
Preparing Your House For Sale – Exterior Painters
Making a great first impression is always critical when selling your home but cracked, faded or peeling paintwork can give the impression that a house has been poorly maintained. A fresh coat of paint can make all the difference as it makes everything look clean and new and can add thousands of dollars to your sale value.
There is always a huge to-do list when selling your home, but with our interest-free finance option, you don't have to lift a finger or worry about the finance – we'll paint your house ready for sale and you can pay later to ensure you get top dollar for your home.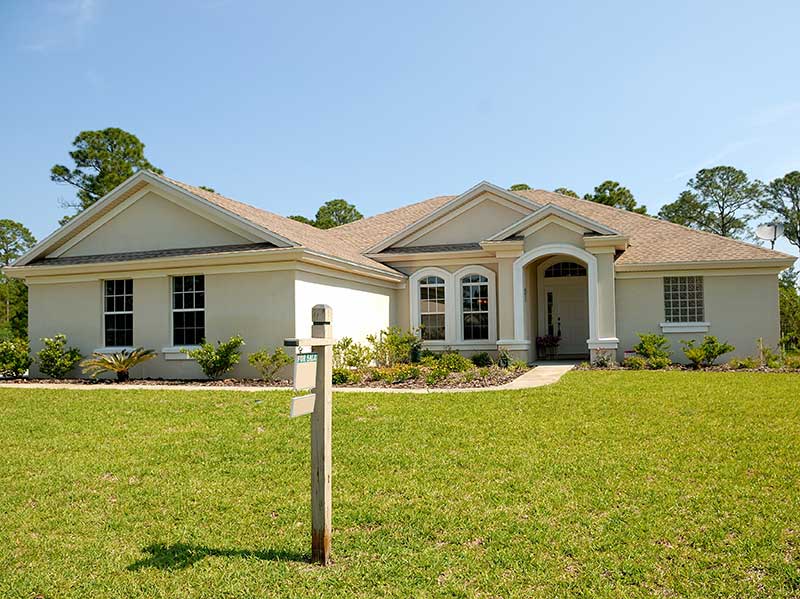 Making Exterior Painting Affordable With Interest-Free Finance
Our exterior painters have helped hundreds of families across Adelaide to create a look they love at a price they can afford. With no deposit and no interest payments, there's no need to miss out on painting due to budget concerns. You can spread your payments over six to sixty months (5 years) and we can tailor the payments to suit your budget.
Adelaide's Trusted House Painter
The Paint Now Pay Later team paints homes, apartments and units across Adelaide. Our exterior and interior painters work on single-storey or double-storey homes and have all the equipment to safely access and paint walls, doors, windows, balconies, pergolas and can even paint your tiled or metal roof. So if you need your house painting and need a team that's professional, experienced and fully equipped for the job, then call Paint Now Pay Later.
How long does exterior house paint last?
Multiple things can affect how long your exterior paint lasts; however, as a general guidline exterior paintwork should hold up for seven to ten years, and in some cases for longer. Temperature fluctuations, sunlight, humidity, high winds, environment, gloss level, and product selection all play a factor, but when Paint Now Pay Later undertakes your exterior painting, you can be assured you'll have the best painters, products and advice on the job.
Do exterior paints fade?
Most exterior paints are UV stabilised to minimise fading, however, all paint colours will start to fade or lose their intensity over time. Harsh UV light and other environmental factors are the key cause of this. In general, the darker the colour, the more likely you are to notice some fading over time which is why lighter, more neutral colours are popular for houses in Adelaide .
How do I know when I need to repaint the exterior of my house?
As soon as your paint starts to chip or peel, it's best to get a professional exterior painter in to take a look. Once the paint has begun to peel, it is no longer adhering to the surface, which means water can start to penetrate through the surface and cause problems.
When is the best time to paint the exterior of my house?
We can paint your house at any time of the year however, temperature and humidity can affect your paintwork. Our expert exterior painters always keep an eye on the weather forecasts and will only undertake your painting when the temperature is between 10oC to 35oC and humidy is reasonable.
How many coats of exterior paint do you use?
At Paint Now Pay Later, we pride ourselves on the quality and finishing of our work so we always use at least two coats of high-quality exterior paint. This guarantees you excellent coverage and a great long-lasting finish.  
How much does it cost to paint the exterior of a house?
The cost of painting the exterior of a house depends on multiple factors, including the material we are painting, whether it's a single or double-storey home and how much preparation needs to be done. We offer a free, no-obligation quotation service so one of our exterior painters would be happy to come to your home and give you a fixed price quote.
Do you use a primer when painting the exterior of a home?
All exterior paints are self priming and unless we are painting a new build or extension, paints will be going onto to a pre painted surface therefore no primer is required. However when our exterior painters are painting over bare wood, render or metal we always apply a primercoat or undercoat. A primercoat helps to even out the surface ensuring maximim adhesion and will protect your paintwork from deterioration.
In some instances a primer coat or undercoat is also used when there is a dramatic colour change such as going from a dark colour, to a light colour.
When painting on metal surfaces we may also use a spot primer or anti corrosive product to help prevent rust or corrosion. On wooden surfaces, a stain blocker may be required to cover up common issues like graffiti, mould, mildew, smoke or water damage.
Want to get your house looking amazing?
Call Paint Now Pay Later home improvement experts for a free quote.