with Paint Now Pay Later in Adelaide
Experts In Epoxy Flooring For Homes
Floors That Make A Style Statement
Epoxy flooring is the latest design trend for both interior and exterior flooring. With a huge choice of colours, stone or marble effects and even metallics, epoxy flooring creates a real design statement in any home. Available in stunning high gloss or semi-gloss finishes, epoxy flooring is a real head turner that will make you the envy of your neighbours.
What Is Epoxy Flooring?
Epoxy flooring has been around for years in the industrial arena, but with the latest advances in technology and emerging design trends, it is now one of the hottest home flooring types. Epoxy flooring, also known as epoxy floor paint, is a two-part liquid resin coating for your floor. When the two parts are mixed together, a chemical reaction occurs and the resin hardens to form a beautiful decorative and ultra-hardwearing protective finish for your floors.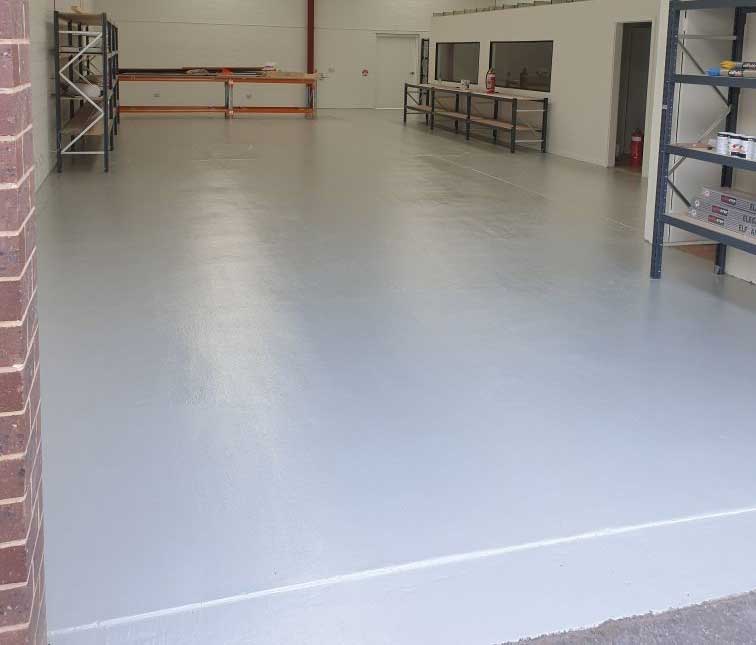 The Floor That has it All
Aside from the stunning aesthetic of an epoxy floor which is a massive drawcard, homeowners love that epoxy floors are low maintenance, super durable and will last a lifetime.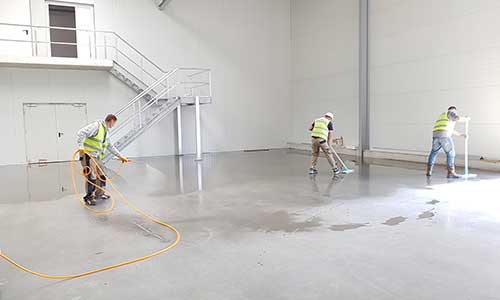 Super Easy To Clean
Unlike other types of floor coverings, epoxy flooring doesn't absorb dirt, dust or stains, making it super quick and easy to clean.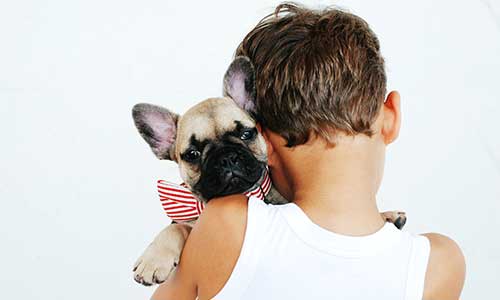 Child & Pet Friendly
Epoxy floors are one of the most resilient floor coverings on the market. Epoxy floors are resistant to stains, abrasion, chemicals and liquids, so you never need to worry about life's little accidents.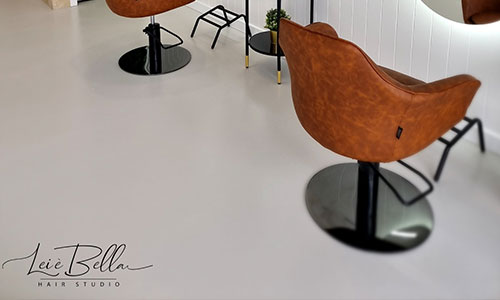 Ultra-Hardwearing
Epoxy floors are ultra-hardwearing, so they can be used indoors and outdoors and they'll even take the weight of your car and are ideal for garages, sheds and workshops.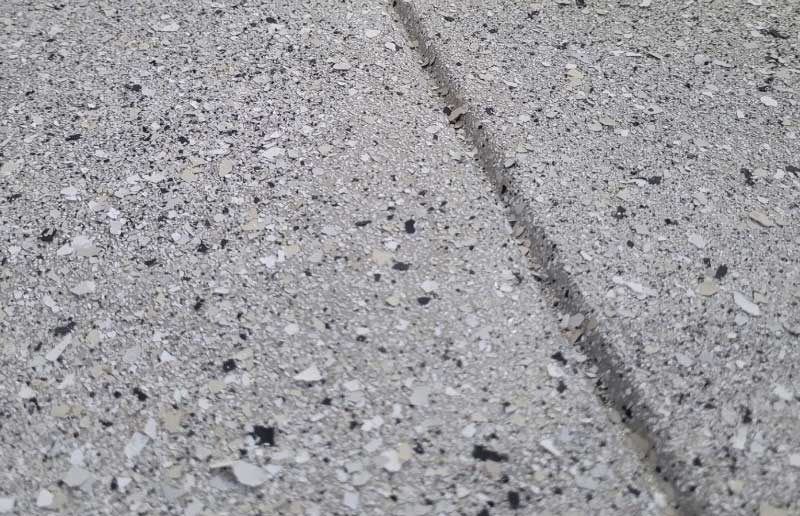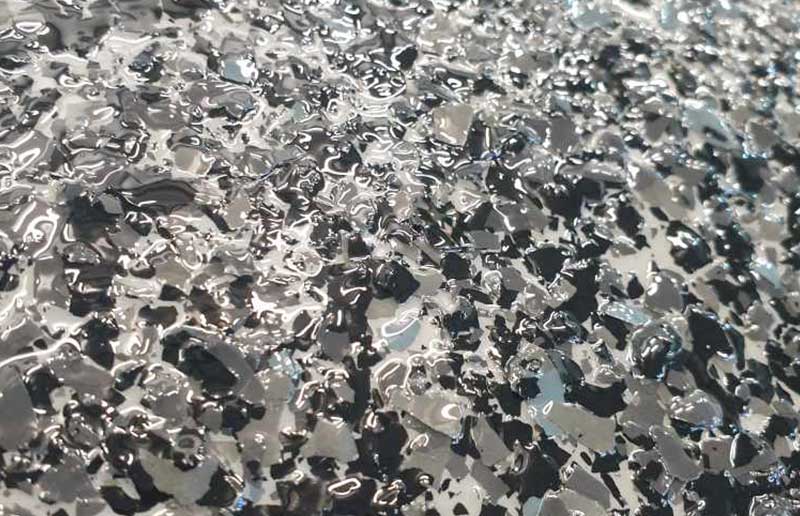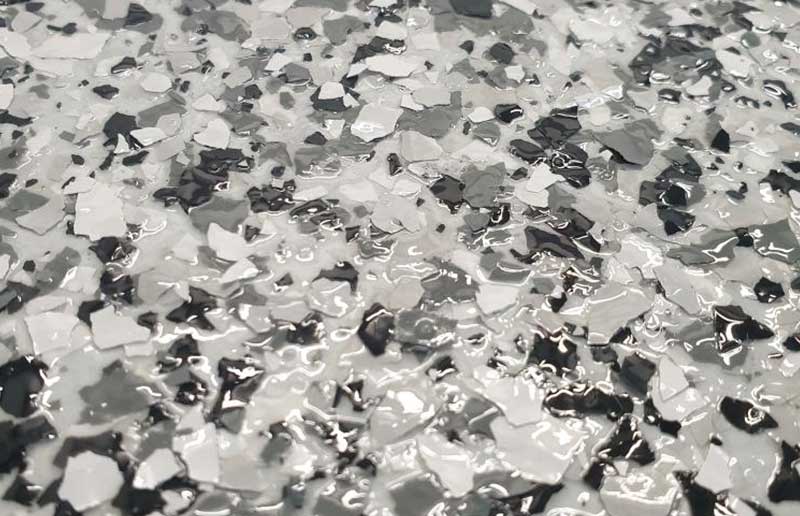 Stylish
When it comes to creating a high gloss finish or adding a splash of colour to a room, nothing compares to the look and lustre of an epoxy resin floor.
Suitable For All Areas Of The Home
Epoxy flooring is suitable for any area of the home that is built on a concrete slab. It cannot be applied to wooden floorboards so is unsuitable for rooms on the second or third storey of a home. From designer pathways, garages and alfresco areas to kitchens, bathrooms and lounges, there's an epoxy floor to suit every room.
Epoxy Flooring Colours
Epoxy flooring is available in a huge range of colours and finishes. It can be colour matched to suit your interior and we have a range of non-slip finishes available for wet areas and outdoor applications.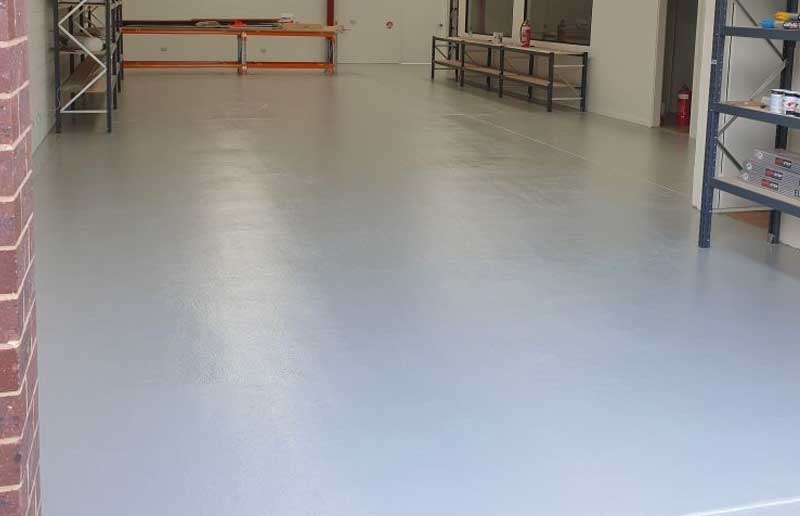 Clear
Love the look of your existing polished concrete or exposed aggregate floor but want to add an extra level of protection and durability? Then a clear coat of epoxy resin will protect your flooring or rejuvenate old or tired-looking concrete floors.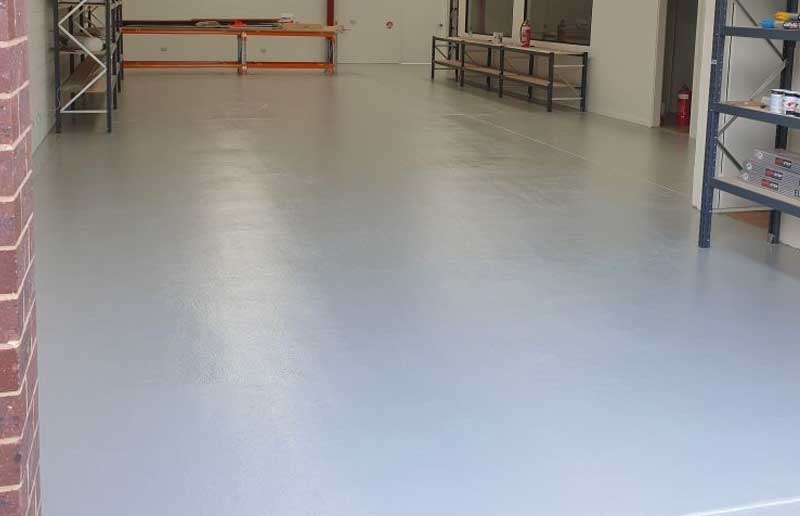 Single Colours
From on-trend neutrals like grey and browns to bright and bold blues, reds and yellows, you'll always find the right colour to suit your décor.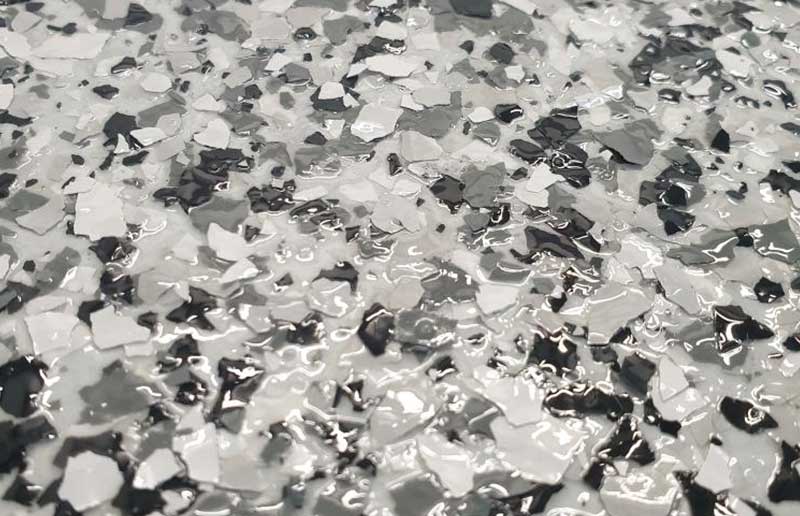 Flake
Create the ultimate in luxury styling with our range of pre-blended colour flakes that emulate marble, stone and granite effects.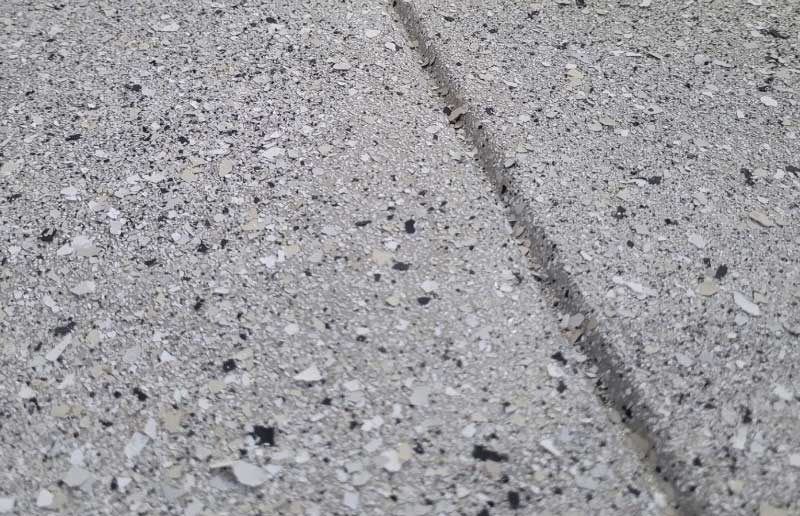 Stippled Stone
Get the look of stippled stone yet the ultra-smooth epoxy finish with our stippled stone effect finishes.
Professional Epoxy Flooring Paints
The Paint Now Pay Later team are expert painters who know how to create a beautiful look and finish for your new epoxy flooring. We use the Dulux Avista range of epoxy flooring paints, so you know you'll get a quality product that's built to last.
Epoxy Flooring Installation
Our friendly epoxy floor painters will explain the whole installation process to you and will schedule it for a date and time that suits you. Depending on the size of the area to be covered and the amount of preparation required, an epoxy flooring installation can take anywhere from 2 to 4 days. However, we have a range of rapid-set epoxy products, so if you need a fast turnaround, we can help.
Preparation of the subfloor
Proper surface preparation is crucial when installing an epoxy floor to guarantee strong and solid adhesion. Our team will remove your old flooring (if required), grind the concrete back and fill any holes or imperfections to create a fresh, clean, level surface ready for the epoxy.
Diamond Floor Grinder
We use an industrial-strength diamond floor grinder with an in-built vacuum when grinding your concrete slab. This collects the dust and debris as we grind, ensuring minimal airborne dust is created within the home.
Application
Depending on the required finish, epoxy flooring is applied with a roller, squeegee or trowel. We use a three-coat epoxy flooring system with two coats of high-strength epoxy and one coat of sealer to ensure you get a fantastic finish.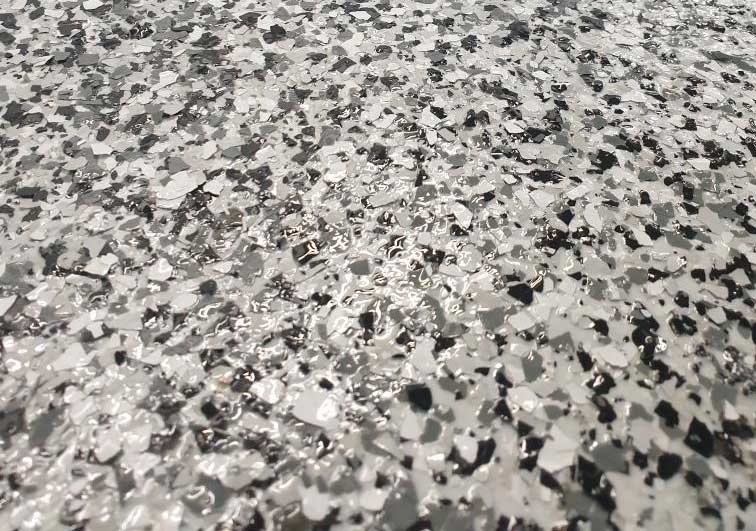 Curing Times
Once your epoxy floor is installed, it needs time to cure and harden before usage.
Epoxy Flooring For Homes
Please allow 4 hours before walking on the floor and 24hours before adding heavy furniture.
Epoxy Flooring For Garages
Please allow 24 hours driving a vehicle onto the surface.
External Epoxy Flooring
Please allow 4 hours before walking on the floor.
Epoxy Flooring Made Easy – Interest-Free Finance
We like to make epoxy flooring easy and accessible, which is why we've partnered with Brighte to offer Interest-free finance on all epoxy flooring installations. Pre-approval takes just five minutes, and you can spread your repayments over six months to five years to suit your budget and lifestyle.
How much does an epoxy floor cost?
The cost of epoxy flooring depends on numerous factors, including the size of the area to be covered, the amount of preparation involved and the type of product chosen. As a rough guide an epoxy flooring installation in a standard double garage would range from $3500 to $5000.
Can you use epoxy flooring in a bathroom or wet area?
Yes, epoxy flooring is fully waterproof and looks fantastic in bathrooms and wet areas. Plus, it can be installed with a non-slip coating for added safety.
Can you install epoxy flooring over tiles or slate?
No, all existing flooring must be removed to expose the bare concrete slab before installation. Installation over the top of existing floor coverings would run the risk of peeling and cracking due to poor adhesion.
How long does an epoxy floor last?
Epoxy flooring is ultra-durable and can last upwards of 15+ years, so it's a great investment in your home.
How do you clean an epoxy floor?
There's no need to use harsh chemicals or detergent to clean an epoxy floor; warm water and a good mop or brush are all that is required. We do not recommend using soap-based cleaning products as these can leave a residue that builds up over time, creating a dull haze on the floor.
Can I use a steam mop to clean my epoxy floor?
A steam mop is a great way to clean an epoxy floor. Epoxy flooring is heat and water-resistant, making them super easy to clean.
Find out more or get a free measure and quote