House Painting Adelaide – Interest Free Painter
Get a Fresh Look for Less! Professional Interior & Exterior Painting with Interest-Free Finance Options
Transform Your Home
With Our Professional Painting Services

The experienced house painters at Paint Now Pay Later are here to service all of your painting needs. From interior or exterior painting to walls, ceilings, floors or roofs the team at Paint Now Pay Later has all the skills and expertise to deliver quality workmanship, excellent results and exceptional customer service. Plus, to make payments more manageable. we offer interest-free finance on all painting projects
House Painting Services With No Deposit & No Interest
Paint Now Pay later are your local house painting specialist. Our Adelaide painters work with families to transform homes with interest-free interior and exterior painting services. With Paint Now Pay Later, you can get the look you love now and pay later with no deposit, no interest instalments.
Adelaide Painter
Making Homes Look Beautiful
Our experienced Adelaide painters are here to make your painting project easy with expert help, advice and fantastic customer service. Whether it's a quick refresh or complete interior or exterior repaint, we're here to help. From houses and apartments to units or holiday homes, you can trust our painters to deliver a look you love at a price you can afford.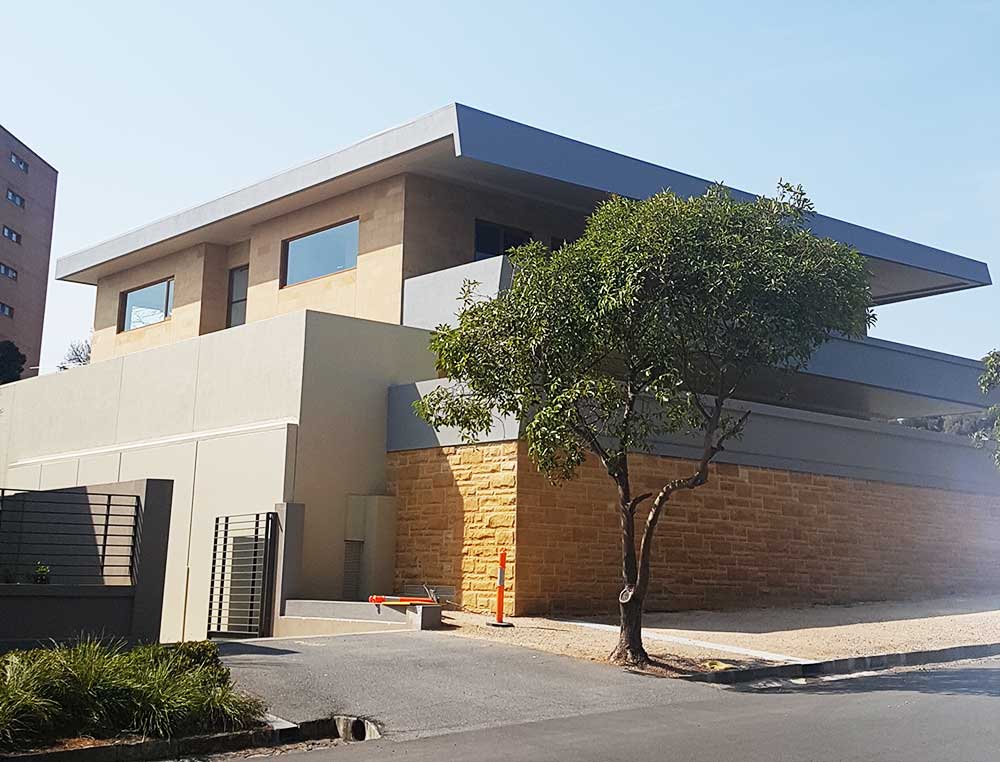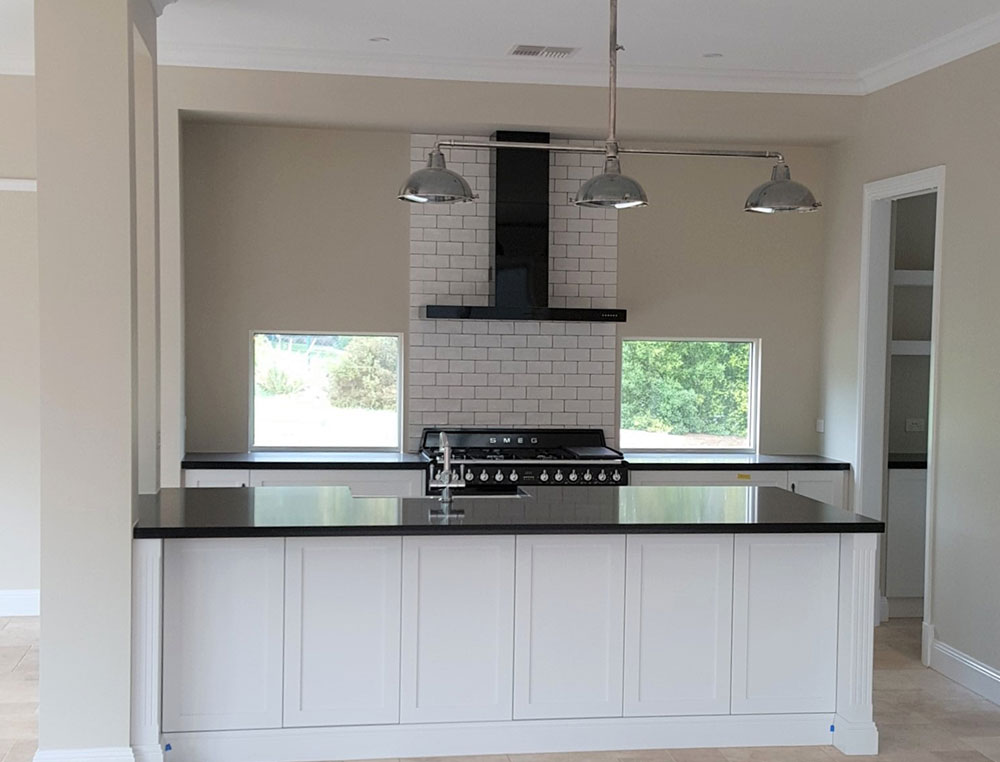 Stress-Free House Painting
Paint Now Pay Later provides complete painting solutions, including help choosing the right paints, colours and finishes to make your painting project stress-free and easy.  We do all the hard work, so you don't have to. Our team will plan and prepare your exterior or interior house painting project and will be with you every step of the way, from the initial concept to the final quality inspection and beyond.
Adelaide Painter – Trustworthy And Reliable
Paint Now Pay Later is committed to delighting our customers with expert advice, personal service and quality workmanship. Our Adelaide painters will listen to what you want and guide you through the whole process to ensure you love the finished product. We service all of metro Adelaide so no matter where you live, you can get a great-looking house now and pay for it later.
Fully Licensed & Insured Adelaide Painters
Our Adelaide painters are fully licensed and insured for your peace of mind and protection.  We carry $20 million in public liability insurance and have full police clearance, so you know you are in safe hands

All Types Of House Painting
We pride ourselves on giving a friendly and professional exterior and interior painting services. Every aspect of the painting project is planned to ensure customer satisfaction. From providing a comprehensive quote to protecting your floors and furnishings and delivering your project on time, we've got you covered.
Professional House Painters
Our Adelaide house painters love to run a tidy and efficient job. We work to strict quality standards, which includes tidying up daily and treating you and your home with respect at all times.
Guaranteed Workmanship
We want you to love your home and our work, so we offer a 12-month workmanship warranty on all jobs we undertake.
Paint Now Pay Later's team has over 30 years in the trade and know how to create a beautiful look and feel for your home. We'll help you create an interior you love, simply let us know what you want and we'll help and advise you on how best to achieve it.
Stunning Paint Finishes
Whatever look you want to achieve, our experienced Adelaide painters will help you create a beautiful interior colour scheme using Dulux and Haymes paints . We can add feature walls and paint effects or use different tones of the same colour to create subtle differences between walls, ceilings, trims and doors.
Quick Refresh Or Complete Repaint
The Paint Now Pay later team is always conscious of your needs and budget.  We can undertake any painting, from a quick budget refresh to a complete 2 or 3 coat primer and paint system.  We'll listen to what you want to achieve and work with your budget to create the transformation you need.
House Painting Made Easy
We like to make painting your home stress free and easy.  We'll keep you informed throughout the project and carefully work to protect your floors and furniture using drop sheets and covers. And, you can breathe easy as we only use quality low VOC paints to ensure your home, family and pets are safe and comfortable.
Quality Painting Job
Our team of painters are committed to quality, so we take the time to prepare all surfaces thoroughly. We only use top-quality fillers and premium paints, rollers and brushes to deliver an exceptional quality job that's built to last. You can rely on our painters to have all the kit and equipment to get the job done swiftly, efficiently and cost-effectively.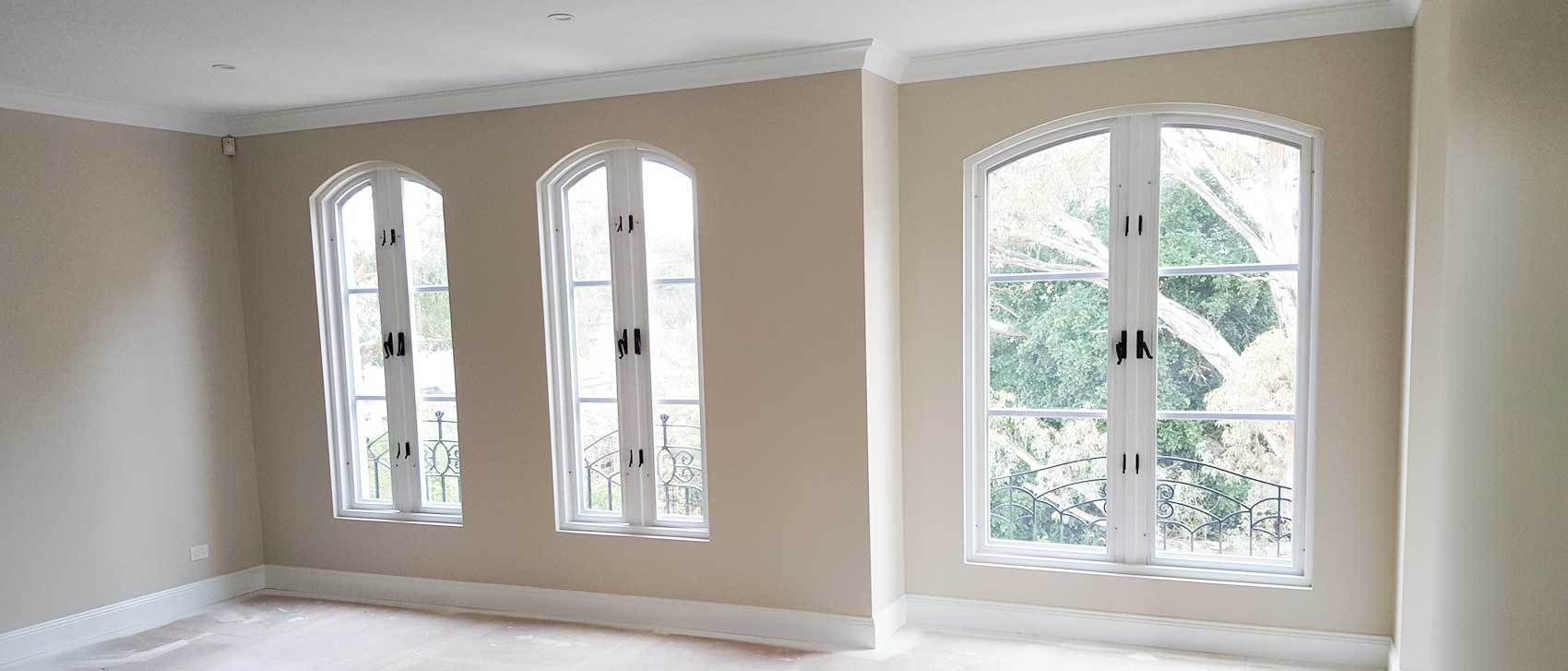 Exterior Painting Adelaide
Painting the exterior of your house can be daunting, so it's best left to the professionals. Hundreds of clients have trusted our painters to transform their homes with quality paints and beautiful finishes. From traditional painting solutions to specialist heritage painting, we've got all the skills and passion to make your house facade look amazing.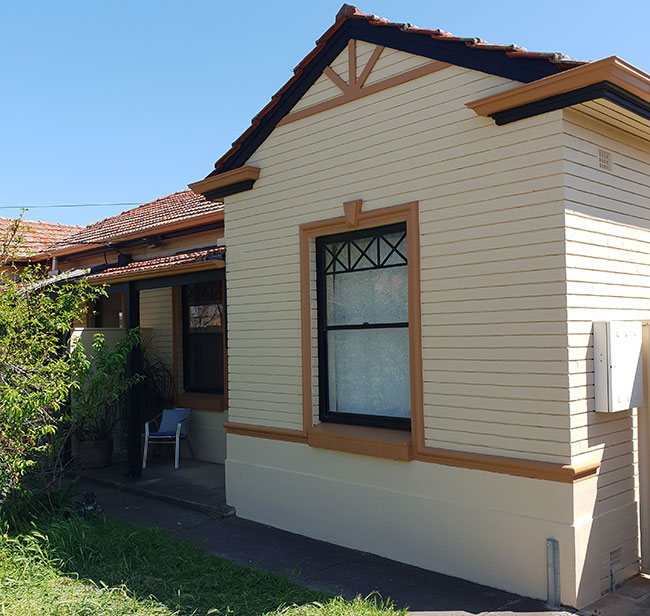 Making Exterior Painting Affordable With Interest-Free Finance
We've helped hundreds of families across Adelaide to create a look they love at a price they can afford. With no deposit and no interest payments, there's no need to miss out on painting due to budget concerns. You can spread your payments over six to sixty months (5 years) and we can tailor the payments to suit your budget.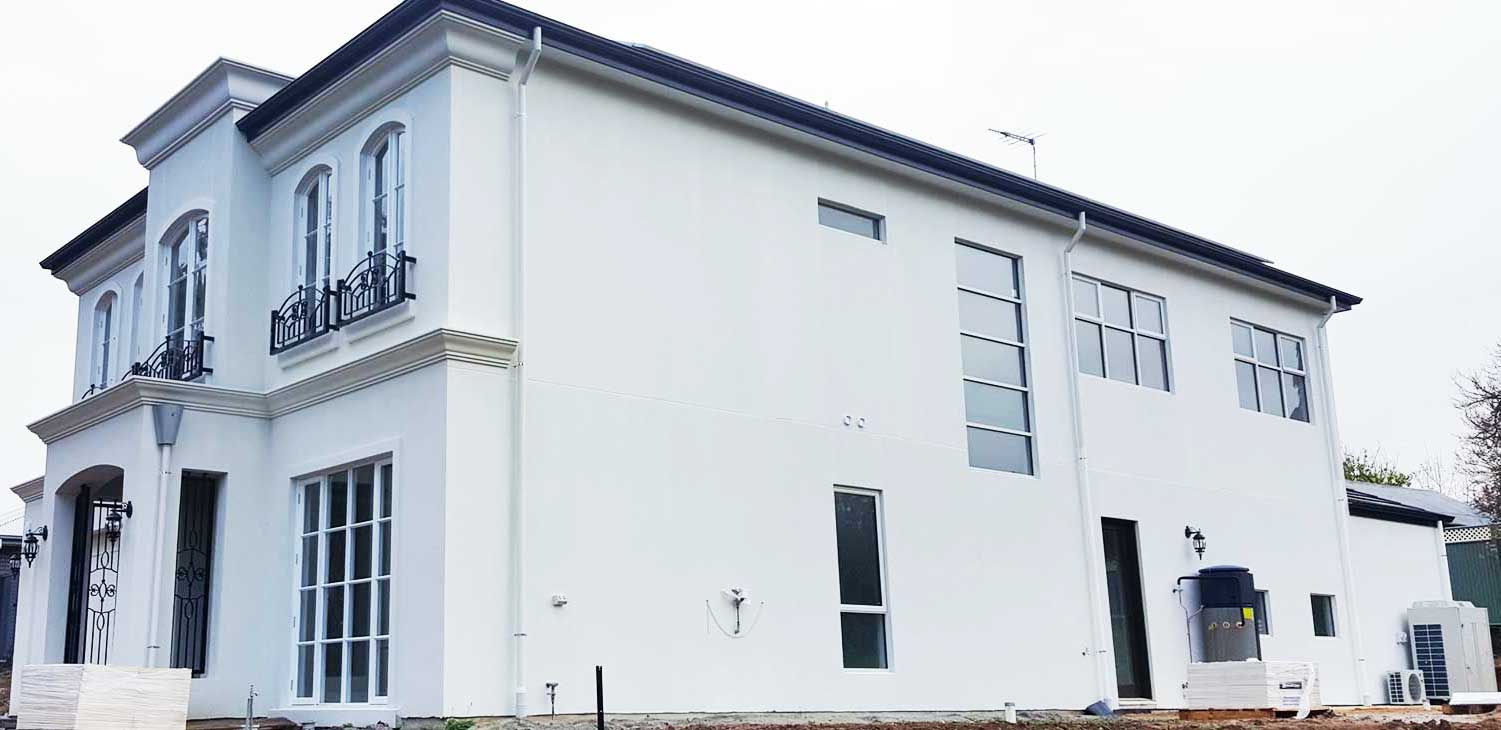 Painting All Building Materials
Our painters have the kit and equipment to paint single or double-storey homes, windows and balconies. We can work on all building facades and paint windows, doors, gutters, roof tiles, metal, hebel, brick and render, so no matter what building materials you have, we've got you covered.
Quality Exterior Painting
The exterior of your home takes a real battering from the weather, so we only use quality paints that have been tried and tested to withstand the harsh Aussie climate. Our exterior paint brands include Dulux, Haymes and Acryloc, so you know that you'll get a quality product and quality job that comes complete with a 12-month workmanship warranty.
Interest-Free House Painting
Paint Now, Pay Later – Your Local Interest-Free Painters
Painting your home is much easier with no deposit, and interest-free payment options, which is why we have teamed up with Brighte to make funding your project easy. Interest-free finance takes the stress out of home improvements and means that we can make funding your project quick and easy.
On The Spot Approval
Simply fill in a quick online form, and we can get pre-approval in just 5 minutes.
Finance For Homeowners
Anyone with a job who owns a home (mortgage or freehold) can apply for finance.
Payments Tailored to Your Budget
Your repayments can be tailored to suit your budget with interest-free terms of between six and sixty months.
Stress-Free Painting Solutions
We will sort your painting and finance so you don't have to worry about a anything.
Want to get your house looking amazing?
Call Paint Now Pay Later home improvement experts for a free quote.